Blog Posts In wise river fire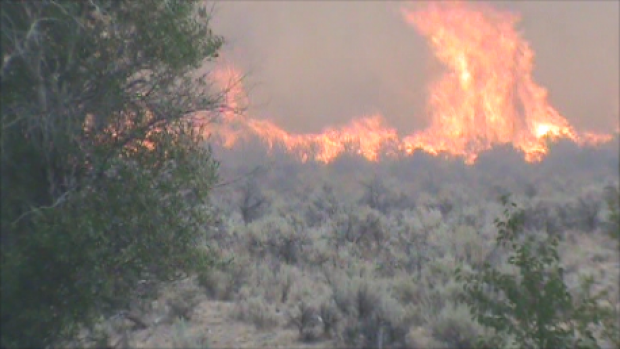 Cyrena and Jodi, from our kitchen staff, couldn't get to work yesterday because of a grass and sagebrush fire raging in the 8 mile stretch between the town of Wise River and Big Hole Lodge.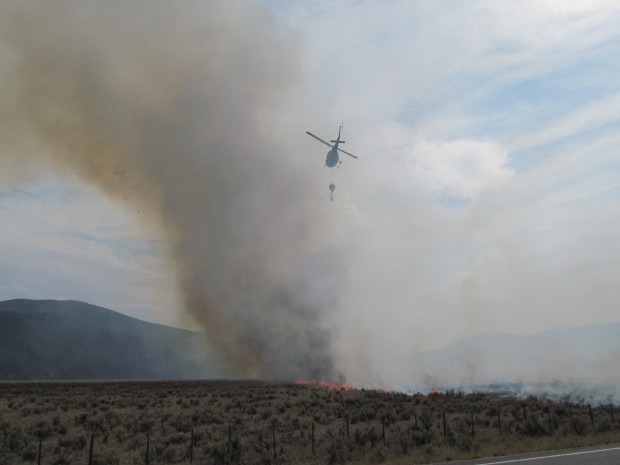 The fire knocked out power to the valley above and forced Lanette to rally a crew of friends, guides and clients to pull off dinner in the dark.   The road eventually opened and the power was restored by about 9 pm last night.
A big Thank You from Big Hole Lodge to all members of the forest service fire crew, the various volunteer fire departments, and the locals who contained this fire before it reached the tinderbox forest!
A fire that broke out in sagebrush and grassland early Tuesday afternoon south of Wise River threatened homes before fire-fighters brought it under control, a U.S. Forest Service spokeswoman said.
Firefighters from federal and state agencies and local volunteers rushed to the Byway Fire burning about a mile and a half south of Wise River just before 1 p.m. Tuesday, said Leona Rodreick, information officer for the Beaverhead-Deerlodge National Forest. Rodreick said the fire, fueled by gusty winds, had burned roughly 300 acres east of the Pioneer Mountains Scenic Byway by late afternoon and was a threat to several homes in the area.
By Tuesday evening, firefighters had contained the blaze and the helicopters called in for the effort were grounded.
"They've been relieved for the night and they're actually starting to relieve some of the other resources," Rodreick told The Montana Standard. "They've got a pretty good handle on it and structures are no longer threatened."
The cause of the fire is unknown, but firefighters responded quickly in an effort to get control of the blaze. Rodreick said early in the afternoon they had a helicopter, three water tenders and nearly a dozen engines working the fire.
The blaze burned close to one home, said Charlie Miller, a homeowner in the area. He said his home was not seriously at risk, but a neighbor had flames burn the tires on his horse trailer before firefighters were able to protect a home, garage and barn.
Miller drove through the area, and said the fire was burning just east of the highway, about a mile and a half south of Wise River near the town airport. The burn was quickly moving north, fueled by strong winds from the south.
"When I went through I had fire right up to my truck," Miller said.
Rodreick said the winds were blowing at between 17 and 24 mph in the early afternoon.
By

Big Hole Lodge

on Wednesday August 22nd, 2012
Categories
Stream Flow
Observed at Maiden Rock monitoring station.
Flow (CFS): Ssn
Gauge Height (ft): Ssn
Updated: 12/29/2016 8:12am